Evcco product range is designated HFT (Halogen Free Flame Retardant) electrical conduit and fittings. Our entire range provides significant environmental benefits compared to PVC.
Our plastic for use in the production of Halogen-free conduit contains no chlorines or heavyls and thus offers decisive advantages over conventional systems.

No Corrosive and acidic gas formation in fire situations and no secondary damages to electronic equipment, machines and buildings

No aggressive fumes which endanger the lives of humans and animals.

Reduced smoke density, giving better visibility at fire exits and rescue teams
1 Green Star is an initiative of the Green Building Council of Australia further info can be found at GBCA
2 LEED Green Building System developed by the US Green Building Council further info can be found at USGBC
3 BREEAM Environmental Assessment method developed by BRE further info can be found at BREEAM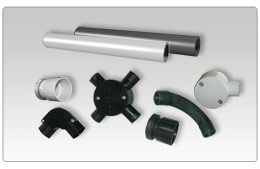 The environmental features of Evcco HFT conduit
No halogens are present in the product.

Suitable for general recycling processes

Light weight

Superior Impact Resistance

Long Term U.V. Resistance

Low embodied energy

No MEK solvent used for joining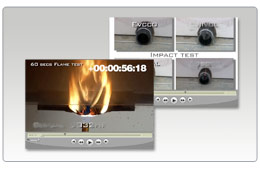 Video demonstration of flame retardancy and impact resistance
To better understand Evcco's flame retardancy and impact strength please visit www.my-greenproducts.com.my or email to go2mgp@gmail.com . Please contact Gentle Automatic Solution Sdn Bhd Tel: 603-80237743/8743 Fax: 603-80239743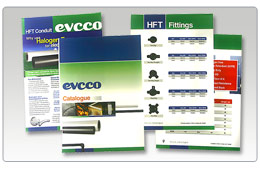 Would like more information or have a question?
Would you like more information on Evcco range of products, then click on thebelow.....click here